Koyote Korean Dramas & Movies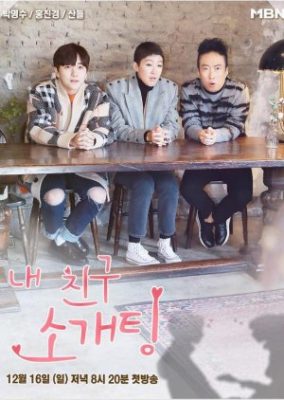 Celebrities get out and find love for their friends! The show features three celebs who are to be 'cupids' for their respective friends. You can see everything you can expect...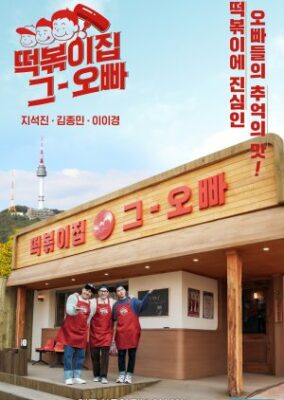 Follows Ji Suk Jin, Kim Jong Min, and Lee Yi Kyung as they run a tteokbokki restaurant, as well as the stories of the celebrity and non-celebrity customers who come to...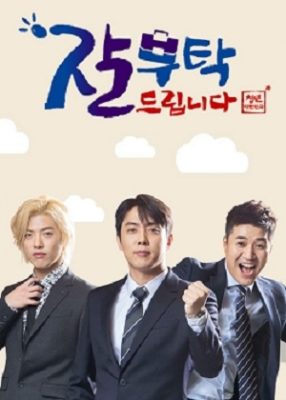 Eun JI-won, Kim Jong-min, and Kangnam visit various offices and do the work for the employees who are on vacation. (Source:ondemandkorea)...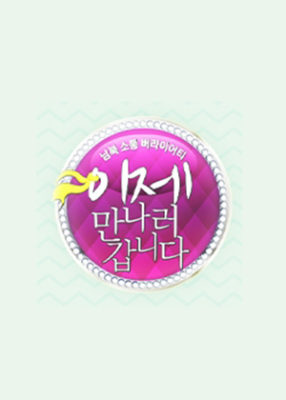 A talk show with a panel of women from North Korea who are now South Korean citizens. (Source:ondemankorea)...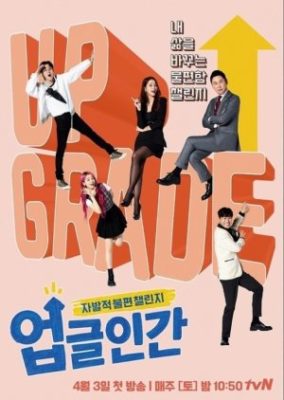 A reality program in which people challenge themselves to break out of their comfort zone and upgrade themselves by taking on a variety of small and big "uncomfortable" challenges. The...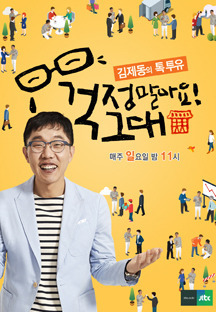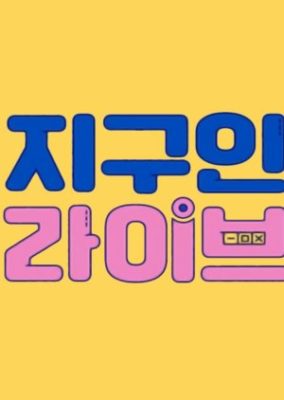 The newest talk show invites Youtubers all around the world to Seoul! To discover cultural differences around the globe, the show gets videos from Youtubers from foreign countries. They are...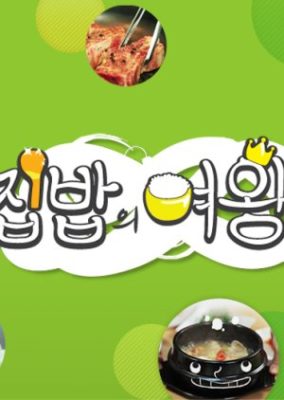 Four celebrity friends visit each other's homes every week to eat homemade dishes prepared by the owner of the house....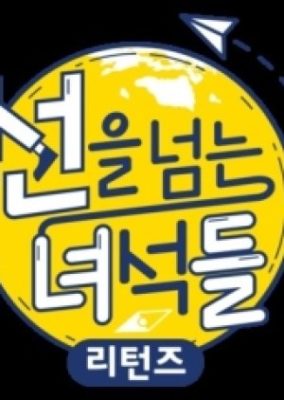 A comeback with an expanded version that crosses the history as well as various 'line of knowledge'. A new world of knowledge to be with the best masters in Korea!...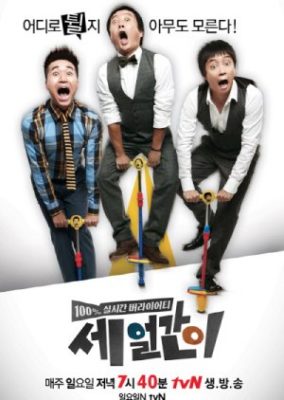 TvN′s The Three Idiots brings in hosts Lee Su Geun, Eun Ji Won and Kim Jong Min to answer live questions from viewers through social networks and text messages....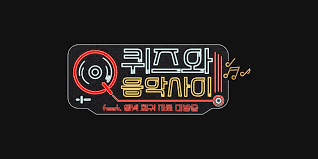 A Music quiz show based on 1990's and 2000's music....